Solutions for Individuals
Digital lifestyle with Digital financial services at the core

PaySky Money
Sign-up to automatically get a Yalla card in-app – with the option to request a physical card – to pay online and offline on POS & QR codes.
Send and recieve money to / from your friends

 

instantly and cash-out from any ATM or Yalla merchant.
Participate in Saving groups (ROSCA / Gameya) with your family and friends and get funded at Zero interest.
Start saving towards a goal and Yalla shall reward you with a discount when it is time to make the final payment for your goal.
And a lot of other services to help you better manage your money (Insurance, Investment & more)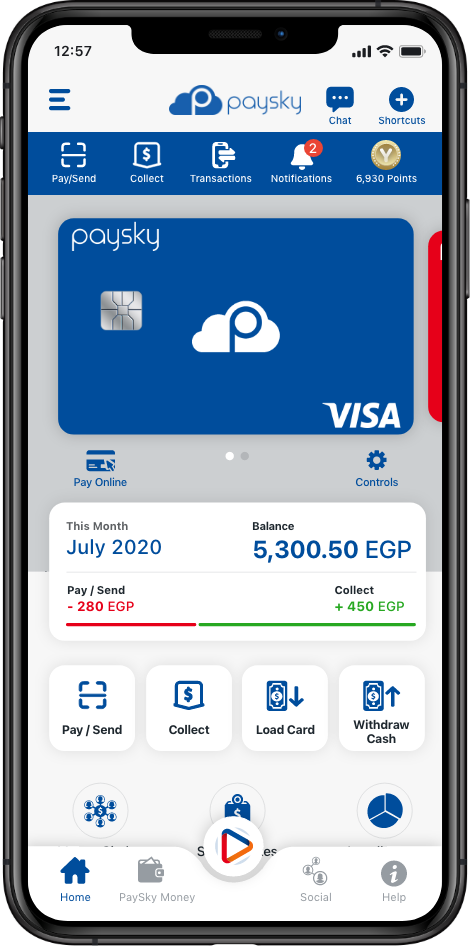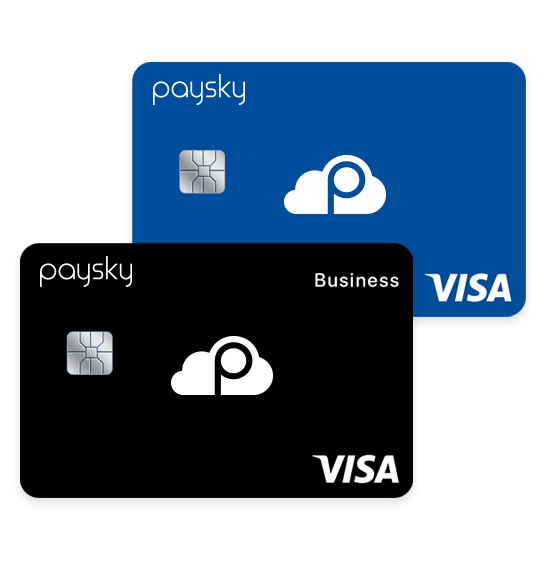 Yalla offers simple and quick issuance of prepaid cards, Simply Fill up the signup form, upload your ID documents and start transacting using the virtual card on the app, You can also request a physical card to be delivered to you to use on POS terminals and ATMs in the market if needed.
PaySky Blue Card: for individuals, pay online and offline and get rewarded for all the spending and savings you make with Yalla.
PaySky Black Card: for business users and merchants, access your collected funds instantly and pay your suppliers with ease and convenience.

PaySky on-demand
Simply order and pay for a long list of services with a click: Food delivery, Groceries, Medication, Events booking, Transportation & more.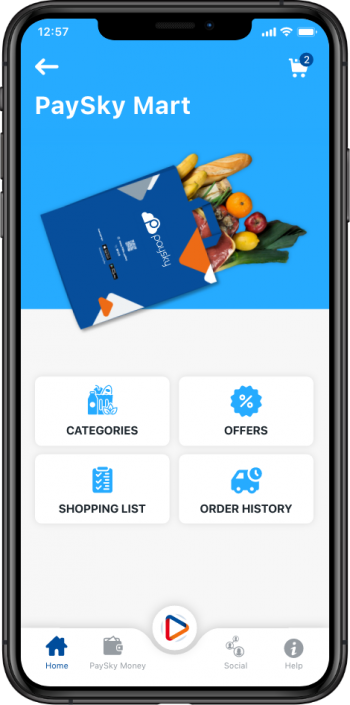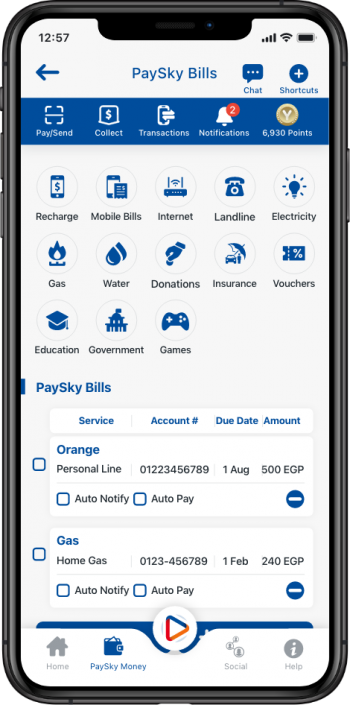 PaySky Bills
Pay your bills (Phones, Internet, Utilities, Insurance, and 600 more services) using Yalla Bills, and set monthly reminders, Auto bill check & even set instructions to auto-pay your bills monthly as soon as they are issued, and never miss a bill deadline again.
Be one of the lucky winners every month who will get 100% money-back when they pay using Yalla App.

PaySky Offers
Access hundreds of daily offers, exclusive for Yalla app. members and get amazing discounts at thousands of  merchants nationwide.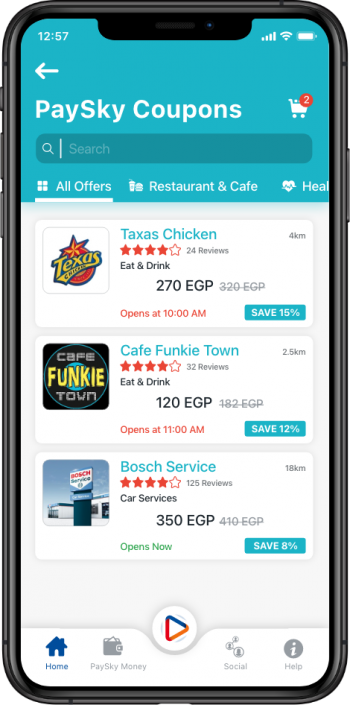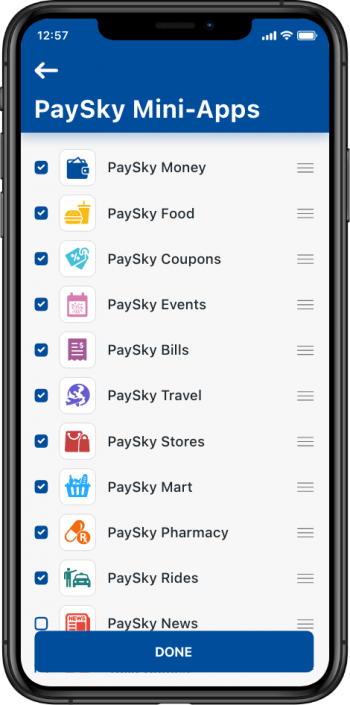 PaySky Mini-apps
Add MiniApps to be able to add more functionality to your Yalla App. based on your needs and preferences, From special community apps to Specialized Yalla offerings (Yalla Games & Yalla news) you will get what you need to do completed using Yalla Mini-apps, and better yet, get rewarded for it with Yalla Points.

PaySky Smart Communities
Yalla communities is the first offering in the region to digitize interactions within various communities, realizing effeciency, convenience, social collaboration and generating new revenue streams for communities' management.