Cairo, 5th of June 2019:  With the vision of availing innovative, convenient and progressive electronic and mobile payment solutions to everyone everywhere, PaySky, the leading Fintech provider & payment solutions provider in Egypt and the Middle East, announced it has been selected by the Egyptian Banks Company (EBC), Egypt's National Payment switch to launch of the national payment gateway in Egypt, The Unified Payment Gateway (UPG).  Strategically set to support Egypt's sustainability Vision 2030 of financial inclusion and cashless transformation, UPG enables multi-channel payment processing originating from Point-of-Sale terminals (POS), e-Commerce websites, QR Codes, mobile applications and instant messaging applications to enable businesses seamlessly accept electronic payments.
UPG provides a reliable and cost-efficient payment processing solution for both financial institutions and merchants by integrating with the National Switch for Domestic cards (Meeza) and National Switch for Mobile Money (Meeza Digital) as well as International Card schemes (Visa & MasterCard). The UPG aims at fulfilling the evolving and digital needs of the businesses & consumers in Egypt.
According to the Arab Monetary Fund (AMF), greater access to and use of formal financial services would empower almost 71 percent of adults (78 percent of women) and 4 out of 5 businesses in the Arab world, helping to bring them into the formal economy, and boost sustainable economic development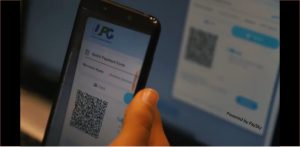 Commenting on the launch, Mr. Ahmed Rabie, Managing Director of Egyptian Banks Company says, "We are proud of this fruitful partnership and consider this an important milestone in the advancement of the FinTech industry in Egypt, UPG is expected to play a pivotal role towards realizing true financial inclusion in Egypt, supporting national initiatives like formal economy growth, social subsidy transformation, microfinance administration and entrepreneurship support". He adds, "Egypt is setting an example for the rest of the region in the financial services sector and we believe with more disruptive innovations, we are able to realize true financial inclusion, empower more businesses and consumers by facilitating electronic payments and grow the formal economy in unprecedented ways."
Waleed Sadek, Founder and CEO of PaySky Inc. stated "The UPG is truly a world-class Omni-channel payments platform that will help promote the growth of businesses and merchants in Egypt, by opening up more opportunities for the businesses and extending their reach to a wider domestic and international potential customers and streamlining their revenue collection processes, both Business-to-Consumer and Business-to-Business". He adds, "For consumers, this means a wider variety of payment methods for purchases online and in-store, supporting conventional payment methods like International payment cards (Visa & MasterCard), Domestic Cards (Meeza) and new digital payment methods like mobile wallets (Meeza Digital)".
About PaySky:
PaySky is a digital payments ecosystem enabler, building the payments infrastructure to power the new digital economy across Africa & the Middle East. With a Vision of "Democratizing e-payments", PaySky empowers financial institutions, businesses and individuals remit, pay & get paid.
PaySky aims to facilitate access to financial services, aiding digital transformation and financial inclusion as catalyst for economic prosperity and social welfare.
PaySky is incorporated in Egypt, with operating subsidiaries in Egypt, UAE & KSA, PaySky launched its services in the Egyptian market in April 2017, and in less than a year was able to sign up 5 out of the 6 acquiring banks for its PSP services and acquire a long list of merchants through its Payment facilitation / merchant aggregation services, and from there it is expanding to the rest of the region and beyond. Info@PaySky.io – www.PaySky.io
Info@PaySky.io – www.PaySky.io
About Egyptian Banks Company (EBC):
Under the umbrella of the Federation of Egyptian Banks, EBC was founded in 1995, with the vision of empowering banks with the infrastructure needed to facilitate the availability and promotion of secure, convenient, efficient and cost effective digital and electronic payment solutions to banking clients.
The EBC is owned by the Central Bank of Egypt, the Ministry of Finance and a group of top national and commercial banks and works by allowing interoperability with global payment networks and building payment infrastructure with an eye on integration of payment flows and settlement processes; all with the aim of maximizing investment utility, maintaining flow of funds through the banking sector and minimizing transit funds.